In addition to the HTMLy default theme, here are some HTMLy themes that are available for download.

Note: This theme not available in the package, you need to upload and extract it manually. Read the README for the installations.
---
Independent Publisher
WordPress Independent Publisher theme ported to HTMLy.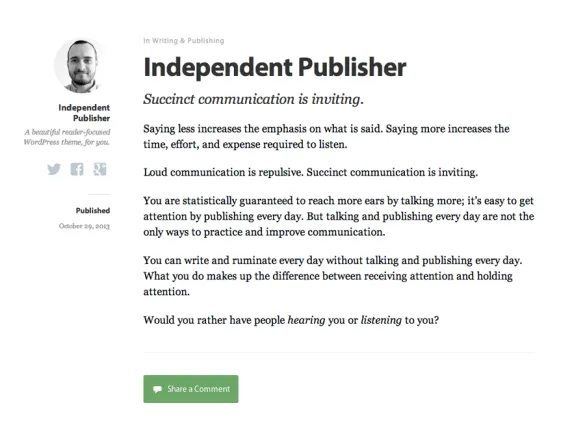 A beautiful reader-focused theme, for you.
Download HTMLy Independent Publisher
---
Casper
Casper theme by Ghost ported to HTMLy.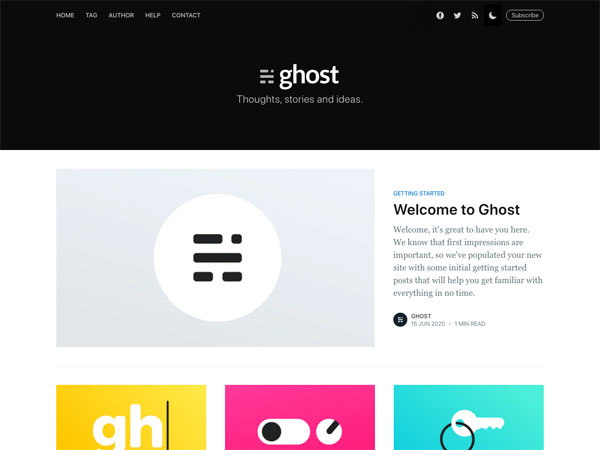 The default theme for Ghost
Download HTMLy Casper
---
Clean Blog
Clean Blog by Start Bootstrap ported to HTMLy.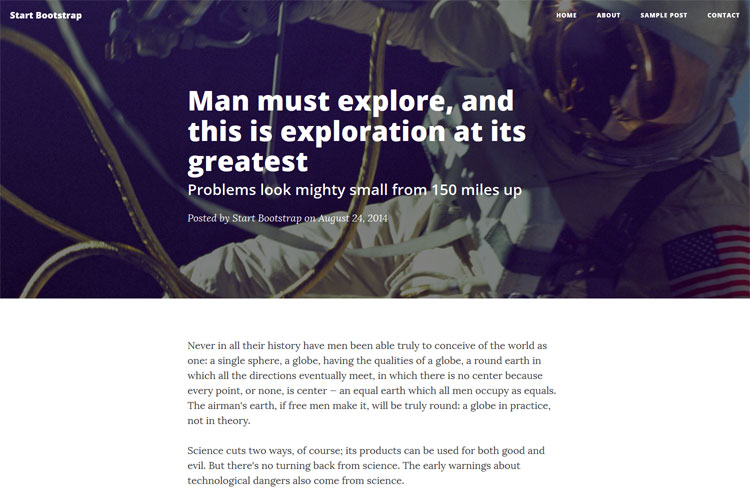 Clean blog is a carefully styled Bootstrap blog theme that is perfect for personal or company blogs.
Download HTMLy Clean Blog.
---
Ignite
WordPress Ignite theme by Compete Themes ported to HTMLy.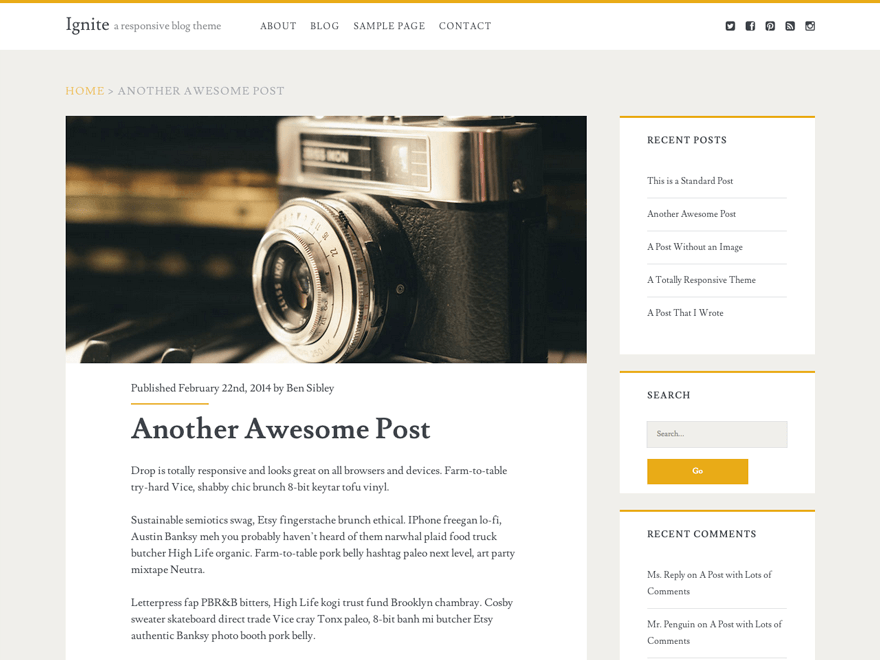 The Ignite WordPress blog theme is a simple and responsive theme. It's great for personal blogs and business websites.
Download HTMLy Ignite.
---
Vapor
Vapor is a popular Ghost theme by Seth Lilly ported to HTMLy.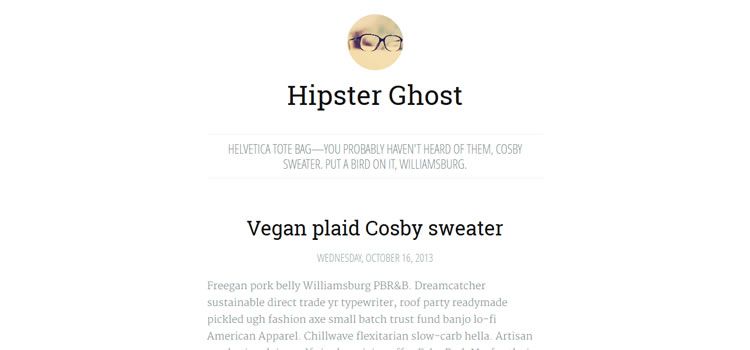 Minimal and responsive with a focus on typography, Vapor is a theme that embodies the core concept of Ghost—it fades into the background, bringing the focus to your content.
Download HTMLy Vapor.